Son Rise Children's Church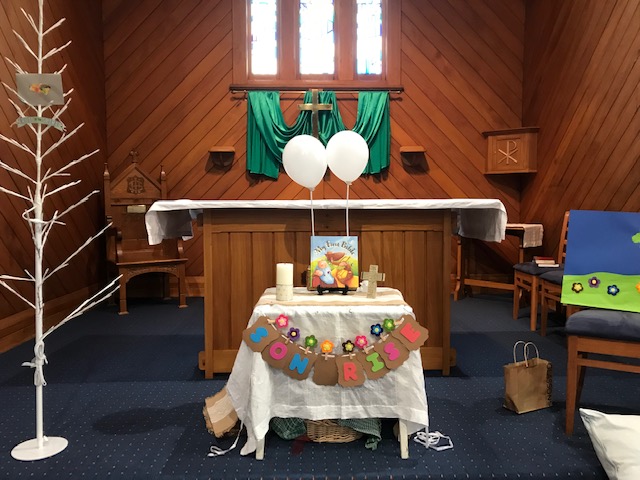 Son Rise Children's Church is a part of the Epiphany community now after a successful end to 2019. The second Sunday of every month offers fun, music, and worship for kids of all ages. Come along and see what all the fun is about.

Next service is Feb 8th at 11 00 am.
Come and join in the fun, and bring a friend!
In December we enjoyed a large number of children, family members and parishioners for the Son Rise Children's Service Christmas story
Look out for a great start to 2020 on Feb 8th at 11am.
2019 saw an increase in families involved in Son Rise. We welcomed a new Christian to the family through Baptism. We had flying angels and bubbles.
We had loaves and fishes.
In 2020 there will be a boat, and our theme for the year will be "PEACE".
So let your friends know where we are, what we do, and the fun way we bring families to the church of Christ at Epiphany.