At the June meeting of our parish Mothers' Union, we celebrated 50 years of membership of Margaret Manley. During our service, a 50 year badge was presented to Margaret by our Diocesan Mothers' Union President, Mrs Heather Dawson. Also present was the Diocesan A.A.W. President, the Revd Sandy Williams who also spoke on the occasion. Flowers were also presented for the occasion.
Following the service we shared in a soup n rolls lunch provided by our Committee and shared in a fun general knowledge quiz. A great time was had by all.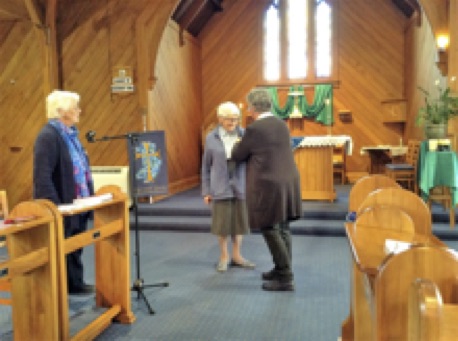 Margaret receiving her 50yr badge
The Flowers
The procession of banners, Diocesan Presidents and our committee.